Our High-Energy Fitness Kickboxing Classes Can Produce Real Results In No Time
Drop your boring workout routine and take on a system that is designed to keep you challenged, motivated, and on the path to long-lasting results. Our Fitness Kickboxing classes, known here as Fitboxing, are the perfect way for men and women all across Colonie and Albany to enjoy total-body results and an exciting, high-energy environment.
Learn more today by simply filling out the short form on your screen!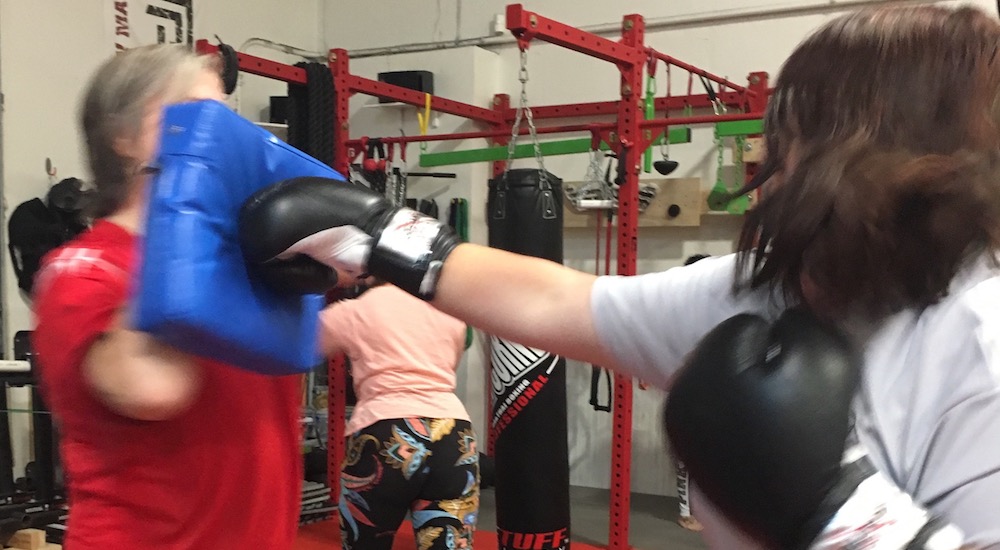 What Can You Expect From Our Fitness Kickboxing Classes?
The goal in this system is to help people of all ages and fitness levels have fun challenging themselves. We maintain a high-energy environment where you can take on striking skills, agility training, and a dynamic mix of total-body workouts. Fitboxing is the total-body workout that anyone can enjoy.
From day one at Empire Defense & Fitness, we're helping you build strength and develop incredible results without having to feel like your workout routine is just another chore on your list.
Our Fitness Kickboxing classes here in Albany can help you:
Burn fat and build lean muscle tone
Enjoy sustainable results with no plateau
Improve your heart health and cardiovascular endurance
Develop incredible core strength in no time
PLUS, We're Surrounding You With A Support System That Can't Be Matched
At Empire Defense & Fitness, we want you to have fun getting fit - and we want you to train with confidence from the minute you walk through the door.
That's why our Fitness Kickboxing classes surround you with professional coaching and a great group of new friends who can have you back through every challenge. We help you dig deep when you feel like giving up and we help you celebrate every success along the way.
At Empire Self Defense & Fitness, you can take on:
Reduced stress levels
Improved confidence
Boosted energy and focus
A sense of accomplishment after every class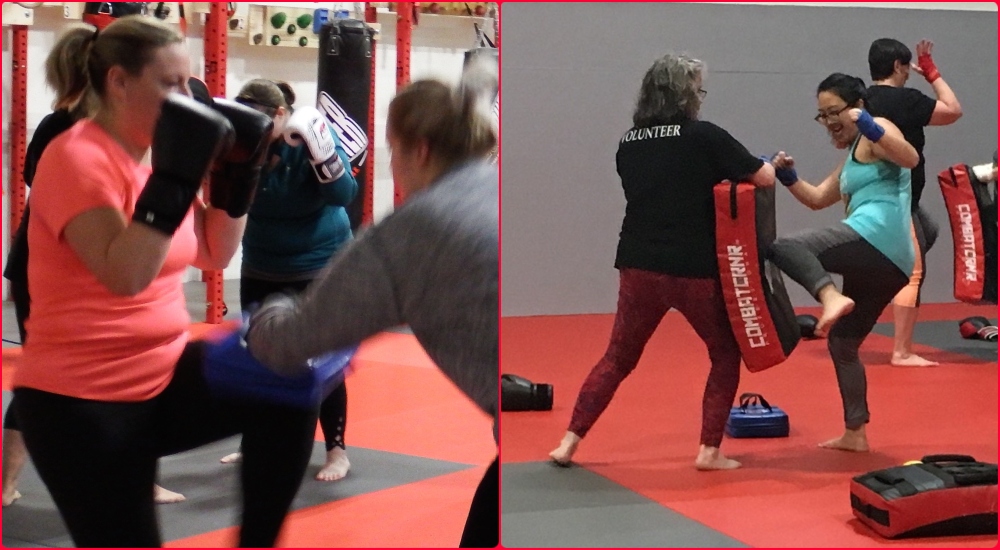 Check Out Our Fitness Kickboxing Classes Here In Albany Today!
At Empire Defense & Fitness, we're excited to show you that working out doesn't have to be a chore. We're ready to provide you with support, encouragement, and excitement on the path to improved health and wellness.
Our Fitness Kickboxing classes are great for all experience levels. Learn more today by simply filling out the short form on your screen!