Master The Skills Of Stand-Up Striking In Our Muay Thai Classes
At Empire Defense & Fitness, it doesn't matter if you're an experienced athlete, a complete beginner, or somewhere in between. We're working hard to help people of all experience levels find success and our Muay Thai classes are the perfect example.
This high-energy system focuses on stand-up striking and efficiency in every movement. We'll help you build your skills from the ground up and take on a new challenge every day.
We are proud to train men and women across Colonie, Albany, and beyond. Just fill out the short form on your screen to learn more!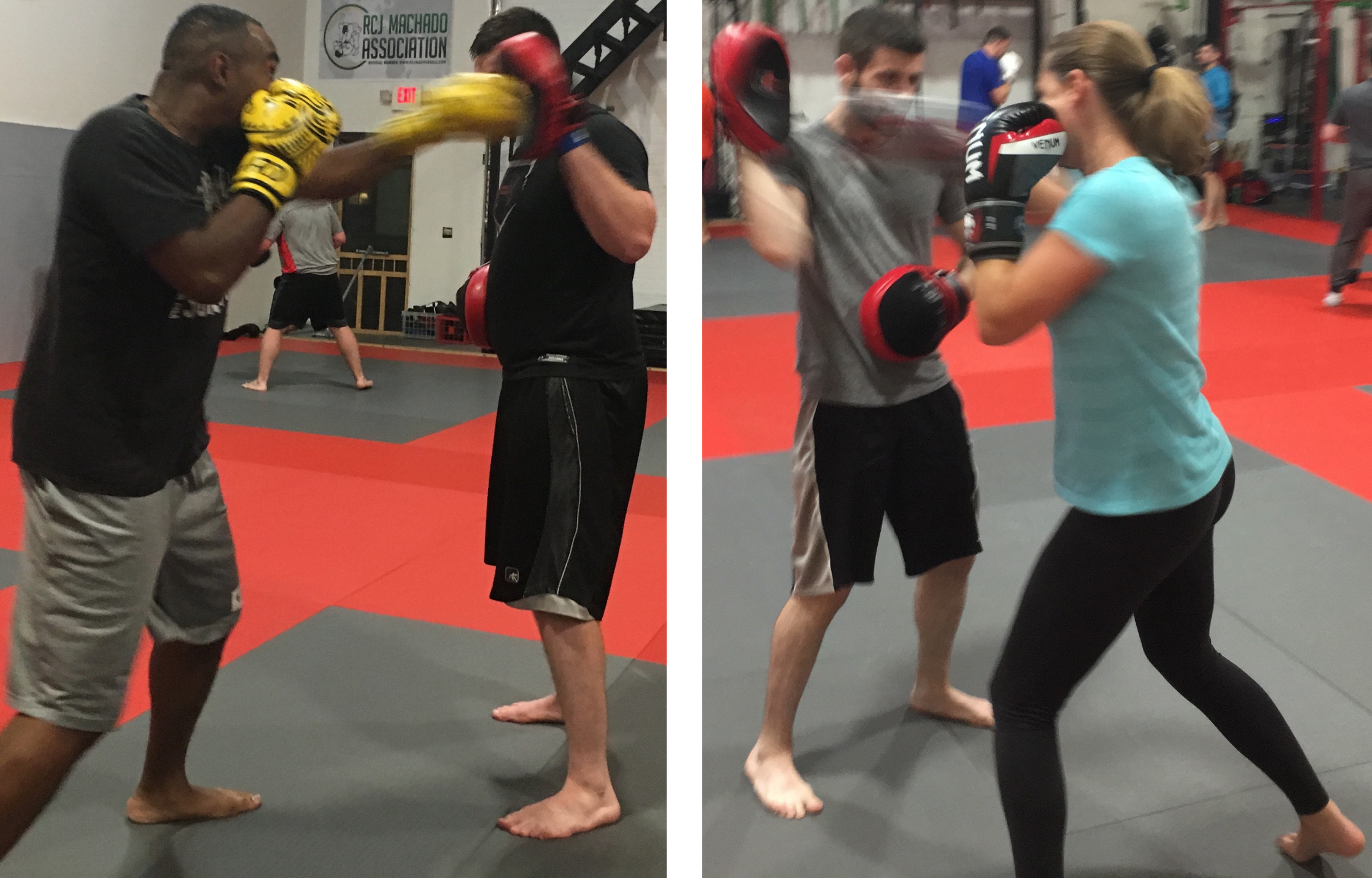 What Can You Expect From Our Muay Thai Classes?
Muay Thai is a total-body training system that teaches people how to strike with power and speed using every limb of your body. From sport-style competitions to real-world self-defense, this program is the perfect way to help you overcome any opponent and stay safe in any situation.
At Empire Defense & Fitness, we focus on striking technique before building you up with increased speed, power, and efficiency. We're helping men and women across Colonie and Albany learn how to use your fists, feet, knees, and elbows in one comprehensive striking system.
From day one, you can take on:
Professional striking instruction
Training for improved footwork and balance
A focus on timing and self-defense strategy
Proven steps toward long-lasting success
What About The Results? Well, They're Pretty Impressive.
We know that people train with us for a lot of different reasons. But for most everybody, at least one goal is the same: improved strength and fitness.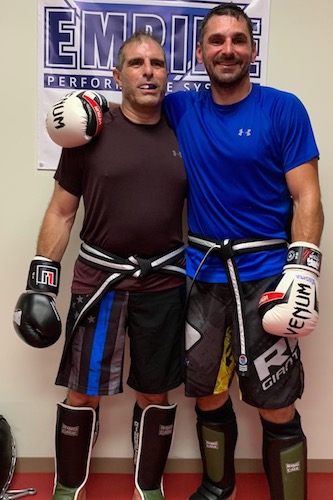 In or Muay Thai classes we maintain a high-energy environment where you can focus on each individual detail of the skill while also keeping your muscles moving and your mind guessing week after week.
At Empire Defense & Fitness, we're proud to tailor our training to meet the needs of any fitness level. We have a system for success here that can help everyone in Albany.
Get started today and enjoy:
Total-body muscle toning
Improved strength, speed, and agility
Incredible endurance and heart health
Sustainable fat burn and weight loss
Learn More About Our Muay Thai Classes Here In Albany
If you're looking for the best way to combine striking, self-defense, and total-body fitness training, join us here at Empire Defense & Fitness and try out our Muay Thai Classes firsthand. We're proud to help people all across our community find success - and we can't wait for you to be next.
Just fill out the short form on your screen to learn more!