Give Your Teen The Gift of Martial Arts!

At Empire Defense & Fitness, we know it's tough to be a parent. Make it a little simpler with our Teen Martial Arts Classes.
By participating in lessons with our renowned instructors, your child will learn important lessons about self-confidence, respect, and discipline. They'll also keep active, stay fit, and have the opportunity to meet tons of new friends. No prior experience is required! Take care of all your child's extracurricular needs with one amazing program -- our Teen Martial Arts classes right here in Albany!
Check out the short form on your screen to learn more!
Train With Us, Grow With Us.
The Martial Arts aren't just about punching and kicking, although many parents worry that their child will become more violent. In fact, the opposite is true! Our Teen Martial Arts classes are focused on instilling critical lessons about self-discipline and nonviolence, where the utilization of our techniques is a last resort. Meanwhile, our professionally certified instructors at Empire Defense & Fitness will help your child grow spiritually as well as physically, providing them the respect for their peers and elders while also giving them an outlet for all that energy!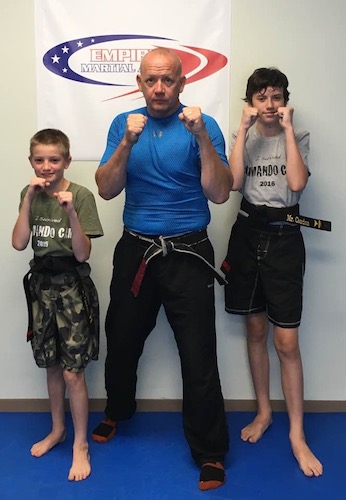 MUAY THAI & KRAV MAGA for teens age 12 & up
Make life as a parent a little easier and set your child up to:
Gain a newfound sense of self-confidence and self-discipline
Meet other students of their own age
Acquire respect for peers, teachers, and elders
Learn teamwork and leadership skills
Get The Best Training In Albany!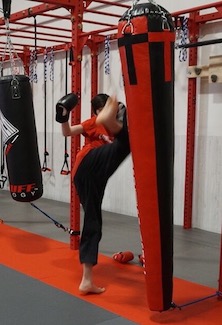 The benefits of Teen Martial Arts classes are enormous. Not only will your child become more mature and responsible, but they'll also generate lasting habits of fitness that will keep them healthy as they grow older. They'll also learn self-defense skills so you can rest easy and gain balance, hand-eye coordination, and quicker reflexes. What's not to love? Sign your child up today for lessons at Empire Self Defense & Fitness so they can get a head start on:
Building strength and balance
Enhancing their agility and reflexes
Establishing lifelong habits of health and wellness
Learning practical self-defense skills
Empire Defense & Fitness Is Here For You.
Come check out our Teen Martial Arts classes so you can rest easy knowing that you're rocking out at being a parent. Your child will love us, and so will you!
Pay us a visit in Albany or fill out the short form on your screen for more info!